HGSC Annual Commencement Event (Virtual)
Please join us for the 2022 HGSC Annual Commencement Event on Thusrday, May 26, from 7:30-8:30 PM (Eastern).
To attend, you must register in advance:
We are pleased to announce this year's honored guest and speaker:
Scott Bane
Scott Bane's new book,
A Union Like Ours: The Love Story of F.O. Matthiessen and Russell Cheney
, follows the private lives and public careers of Matthiessen, who was a Harvard professor, scholar, and activist (and for whom Harvard's
F.O. Matthiessen Visiting Professorship of Gender and Sexuality
is named), and Cheney, a well-regarded artist, over the expanse of decades.
Scott Bane grew up not ten miles from where F. O. Matthiessen and Russell Cheney made their home in Maine. After reading about the two men in the New York Times, Scott began researching their life together, leading him to libraries, archives, and historical societies throughout New England and the Northeast. Scott's essays, fiction, and journalism have appeared in a number of print and online publications, including The New England Journal of History, The Gay & Lesbian Review, and Poets & Writers, among many others. He lives in New York City with his spouse, David W. Dunlap and is a program officer at The John A. Hartford Foundation.
(For a 30% discount and free shipping on the book, use promo code
MAS050
at this
site
.)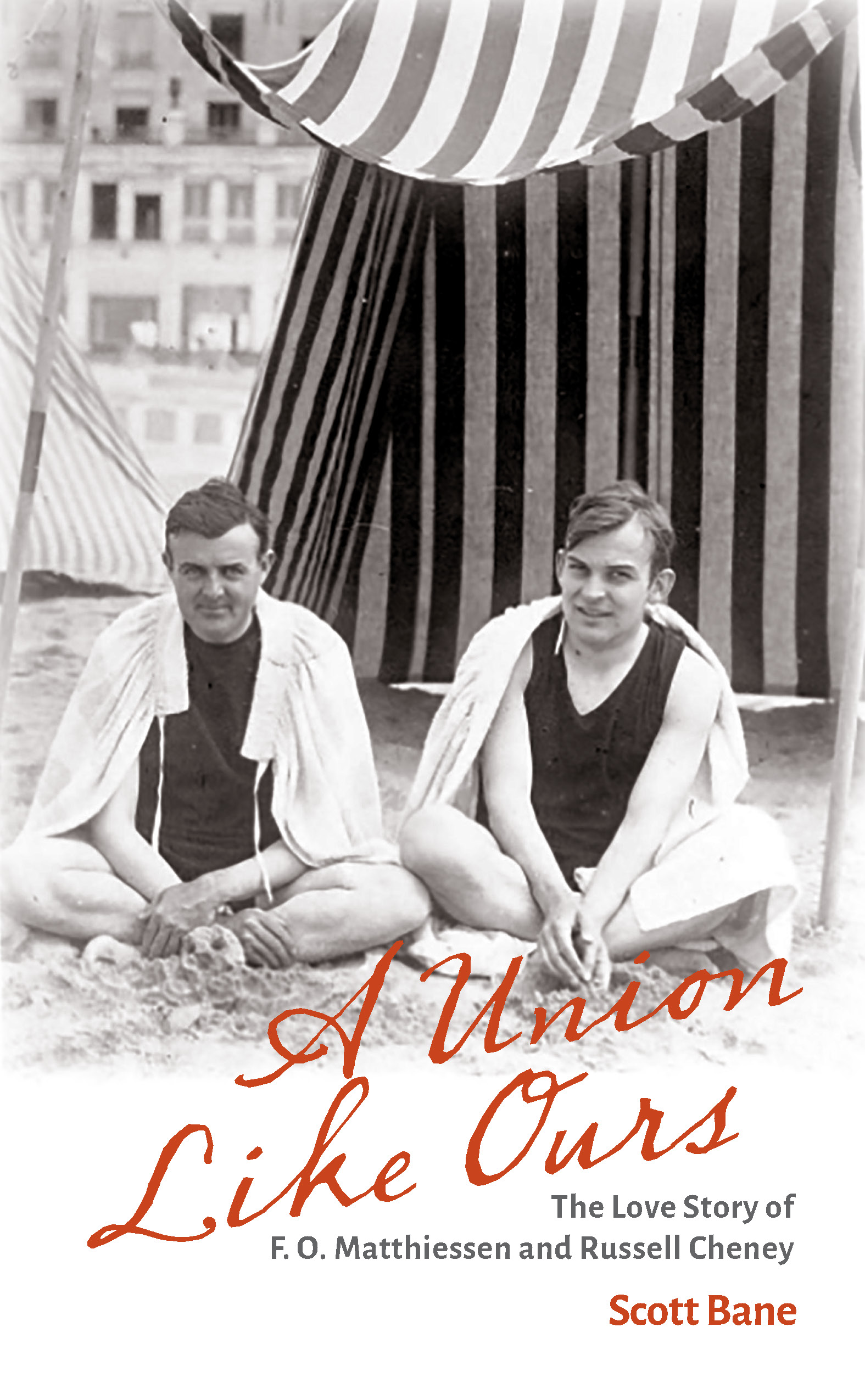 This is a free event. $10 suggested donation can be made at this
link
.
You are invited to a Zoom meeting.
When: Thursday, May 26, 2022, 7:30 PM Eastern Time
To attend, you must register in advance:
After registering, you will receive a confirmation email containing information about joining the meeting.
We look forward to seeing you!