The Harvard Gender and Sexuality Caucus is proud to partner with Harvardwood and the production team of the forthcoming documentary CURED to offer the Harvard community an exclusive preview screening opportunity and live private discussion with co-director Bennett Singer AB '86 (a longtime member of HGSC and Harvardwood) and two subjects featured in the film.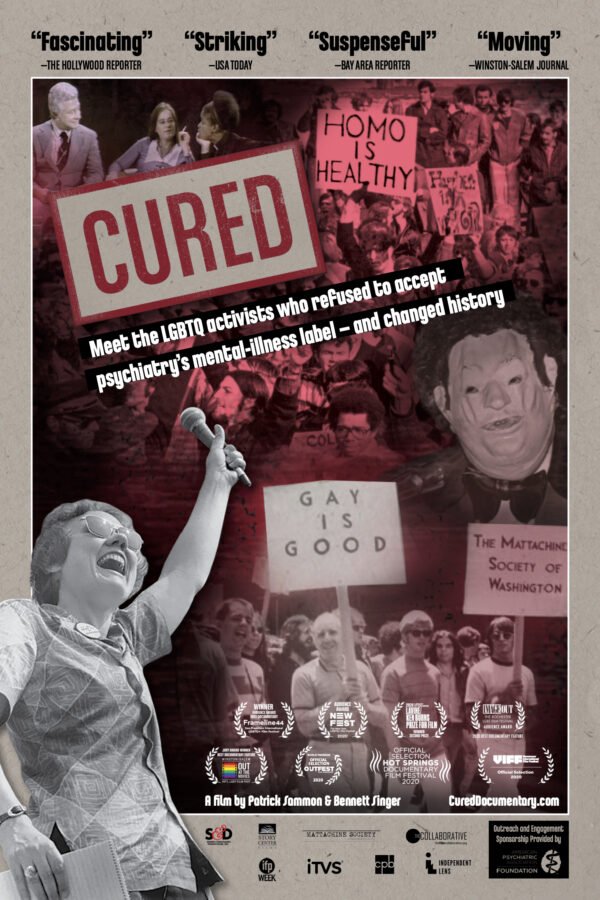 CURED tells the story of the activists who persuaded the American Psychiatric Association to remove homosexuality from its manual of mental illnesses in 1973. Described as "fascinating" (Hollywood Reporter), "striking" (USA Today), and "probably the best LGBTQ documentary of the year" (Bay Area Reporter), CURED is slated for national broadcast on PBS' Independent Lens series in the fall of 2021. The film recently won the Audience Awards for Best Documentary at Frameline (the world's oldest and largest LGBTQ film event), NewFest, and other festivals. CURED is the recipient of a $50,000 award in the 2020 Library of Congress Lavine/Ken Burns Prize for Film, which recognizes excellence in historical documentaries, and was recently optioned as the basis for a scripted series on FX, to be created by Steven Canals (co-creator of Pose).
A trailer and more info can be found at www.cureddocumentary.com
In this David-versus-Goliath story, CURED reveals how a small group of impassioned LGBTQ+ activists took on the American Psychiatric Association (APA) and — to the surprise of many — won. Viewers will meet the key players who achieved this victory, including pioneering lesbian and gay crusaders who refused to accept psychiatry's declaration that they were sick, along with allies and opponents within the APA. April 8, the date of the discussion event, marks the 48th anniverary of the first vote within the American Psychiatric Association to remove homosexuality from the Diagnostic and Statistical Manual of Mental Disorders (DSM.)
"We could not expect our civil rights as long as we were burdened with the 'sickness' label."
---
Online Screening Window: April 3-10, 2021 (Virtual; at your leisure.)
Behind-The-Scenes Discussion Event: April 8, 2021 8-9 p.m. (EST)
Note that the online viewing platform provides an opportunity for members to make an optional donation to support the production team's outreach efforts for the film. It is critical that this message reaches as many people as possible. Please consider making a donation if you are able.
Watch the documentary during the April 3-10 viewing window and then join the HGSC and Bennett Singer (AB '86, co-director) on April 8 for an exclusive behind-the-scenes conversation with two key participants in this pivotal but little-known story:
Dr. Lawrence Hartmann (AB '58, MD '64)
Former President - American Psychiatric Association | Clinical Professor of Psychiatry (retired) - Harvard Medical School

Minister & Activist

Bennett Singer (AB '86) - Co-Director "CURED"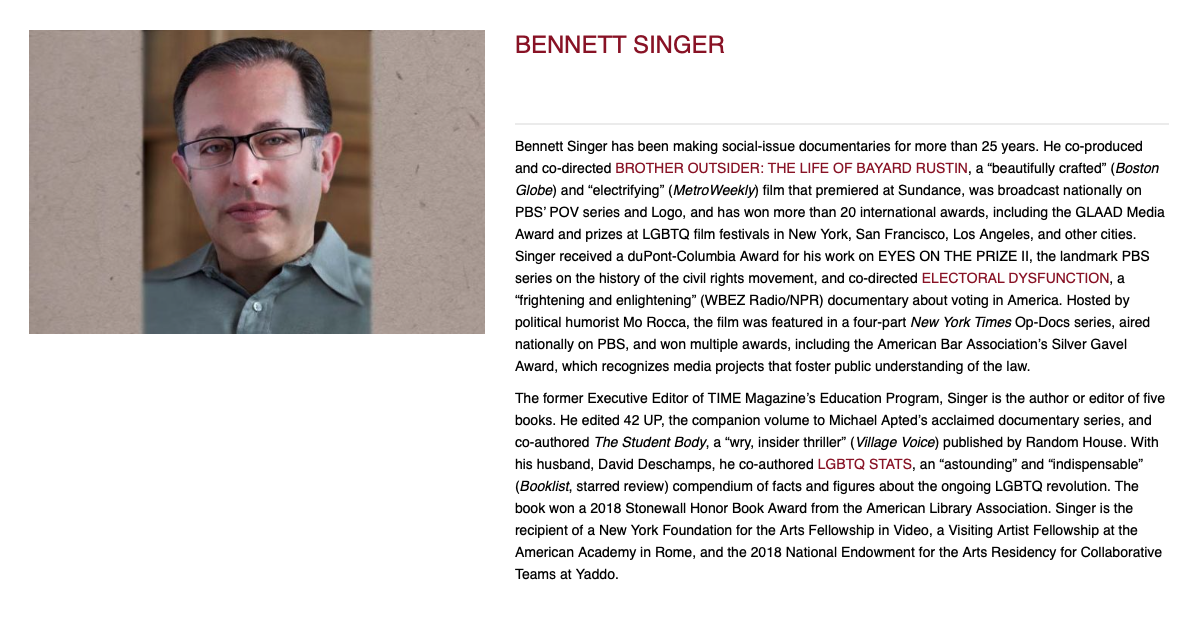 Praise for CURED
"Fascinating doc about doctors who took too long to heal themselves… Scintillates… So many vibrant and articulate participants [recall] their part in a battle that did a great deal to change longstanding (and not yet extinct) prejudices." —The Hollywood Reporter
"Featuring interviews with queer activists next to survivors of electroshock conversion therapy, the film is uplifting despite its subject material, showing how resilience and persistence has always been at the heart of the ongoing LGBTQ+ Rights Movement." —NYLON
"Suspenseful and furnishing a slam-dunk case about the landmark importance of this event, Cured is probably the best LGBTQ documentary of the year." —Bay Area Reporter
"Riveting … deserves its place alongside other seminal documentaries such as How to Survive a Plague, The Celluloid Closet, Before Stonewall and The Times of Harvey Milk." —The Queer Review
"Both illuminating and engaging, it's a timely opportunity to reflect upon a historical context for present-day struggles to ban conversion therapy and to address ongoing transphobia—a measure of how far social change can progress and yet how long-lasting impacts can also stubbornly and inexplicably resist them." — Georgia Straight
"[A] striking documentary. One of the five best LGBTQ+ films we watched [at Outfest]."—USA TODAY
"Energizing [and] absorbing… Sammon and Singer have captured something mighty." —The Moveable Fest
"Patrick Sammon and Bennett Singer's taut, informative 80-minute documentary 'Cured' illuminates the hidden history of how LGBTQ activists fought to remove the classification that being gay was a disease." —EDGE Media Network
"Eye-opening… A strong, timely testament to the power of persistence and righteous anger to effect change." —Rage Monthly